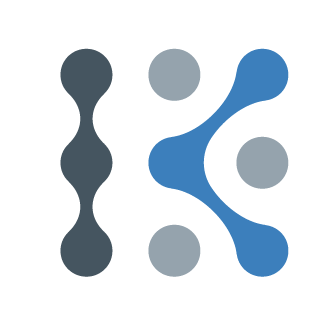 Mastering Your PMO – Advice from the Experts
The Project Management Office (PMO) is quickly becoming the backbone of any successful organization. In today's dynamic and competitive business landscape, the ability to efficiently manage strategic projects can mean the difference between staying ahead of the curve or falling behind. That's where the PMO Mastering Series comes into play.
Introducing the PMO Mastering Series: Your comprehensive resource for elevating your project management leadership skills to new heights. Whether you're a seasoned PMO leader or just starting on your project management journey, this series offers a wealth of knowledge, insights, and practical techniques to help you master the art and science of results-driven PMO leadership.
What is the PMO Mastering Series?
The PMO Mastering Series, brought to you by KeyedIn, is a collection of in-depth resources designed to equip PMO leaders, project management teams, and organizations with the tools they need to excel in the world evolving business objectives. The series covers a wide range of topics, from foundational project management principles to advanced strategies for managing complex projects.
What to Expect
This resource is carefully curated to cater to project management professionals at every level. Here's a sneak peek of what you can expect to find in the PMO Mastering Series:
Back to Basics: No topic is going untouched in the PMO Mastering Series. From project intake and resource management to organizational agility and change management, the PMO Mastering series takes PMO leaders back to the basics of delivering value as a PMO leader.
Expert Insights: Learn from experienced project management experts who share their wisdom, lessons learned, and best practices. Their real-world experiences will provide you with valuable insights that can't be found in textbooks alone.
Forward Thinking Techniques: For those looking to take their project management skills to the next level, the PMO Mastering Series offers advanced techniques and strategies. Learn about agile methodologies, resource optimization, and change management to keep up with the ever-evolving project landscape.
Value-Driven Process and Technology: Gain insights from the experts when it comes to the project management processes and technology tech stack that are allowing them to earn a seat at the table with their executives. The PMO Mastering Series gives you access to real-life experiences when it comes to PMO process development and technology implementation and utilization.
Why It Matters
Investing in your PMO leadership skills can have a profound impact on your career and your organization's success. The PMO Mastering Series empowers you to confidently take on new challenges, navigate complexities, and drive projects to successful completion to deliver business value.
If you're committed to advancing your project management expertise, the PMO Mastering Series is a must-have resource in your toolkit. Explore the series, absorb the knowledge, and apply the insights to become a master of your PMO. Whether you're a PMO Leader, team member or a C-suite executive, the benefits of mastering your PMO extend throughout your professional journey.
Visit the PMO Mastering Series today and embark on your journey toward PMO excellence. Unlock the potential to lead with confidence, efficiency, and an exceptional results-driven approach.