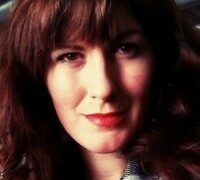 Isolde Kanikani is a Transformation & OCM Delivery lead at Plat4mation, working with decision-makers on a daily basis to realise their Digital strategy and transformation stories. As a seasoned professional, Isolde is known to be a driving force and initiator who gets a lot of satisfaction from seeing a job well done. In the last years, she worked on complex global projects focused on organisational development and Governance, often working with HR or ERP implementations. In her early consulting years, there was a focus on small and medium businesses, quickly moving onto large global projects working with everything from digital transformation to change maturity building and organizational design.
In the last 4 years, Isolde has carried out many speaking engagements, research and has started to publish some of her papers including:
A White paper on Change maturity published in October 2022
A Chapter Building Change Maturity in the book Change Management During Unprecedented Times published in May 2023
A Chapter Diagnosing Organisations in the Book Measuring the Effectiveness of Organizational Development Strategies During Unprecedented Times published in July
As an entrepreneur, she has founded two successful businesses and considers herself a world citizen after many years of extensive professional travel meeting new cultures and ways of viewing the World. Sparked by mixed roots in New Zealand and the United Kingdom, she has lived in Argentina and Spain, finally putting down roots with her partner Fred in the Netherlands. She loves to learn, create community and grow things. Everything from Governance structures during an M&A transition to the jungle of plants in her home or the network she has been attentively building with Change professionals globally. The search for knowledge and growth through new experiences has led to an MBA, a Master's in Human resources management, and pro bono consultancy in the non-profit sector. Isolde has written her first book to be published in December, founded the Change management co-create group FUTURE:CM and organises a regular program of Change-related discussions and webinars. She has the privilege to sit on the ACMP Global Board of Directors working with this great team to further the strategic goals of ACMP.
Passionate about helping new people enter the change profession and innovating current best practice with experienced peers. A true believer of building community and the idea that we are stronger together.