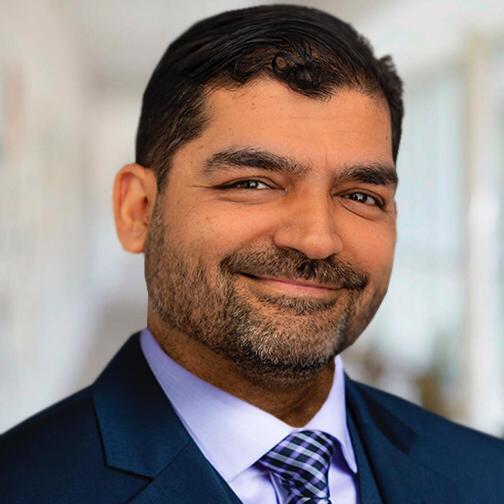 Ali Qureshi is COO of NuAxis Innovations, where he is responsible for operations to support the execution of our strategy for enabling high quality customer service delivery, happiness of our team members, and organic business development.
Ali brings over two decades of experience assisting commercial and federal government clients in meeting their technology services needs through innovative solutions. Previously, Ali was a Managing Director with Surdak & Company, a strategy consulting firm where we provide hands-on guidance on the use of leading technologies such as Social Media, Predictive Analytics, Cognitive Computing, and Blockchain. Ali served as the Program Chairman for the Annual Wharton DC Innovation Summit, and elected to the Board of Directors for the Wharton Club of DC.
Previously, Ali served as Vice President of Consulting Services at Xcelerate Solutions, where he was responsible for the organization, development, and management of the delivery personnel. Prior to Xcelerate, Ali was Chief Technology Officer for RF Telematics, an early-stage company focused on delivering the MedLogiq data management platform for the healthcare market. Previously, Ali served as the Chief Operating Officer for MedRed LLC which developed and sold Clinical Decision Support Systems to both Government and commercial markets.
Ali also served 8 years in the Office of the Chief Administrative Officer for the U.S. House of Representatives in a variety of technology leadership positions. As the Senior Deputy Chief Administrative Officer, he led 700 employees and 1,100 contractors, and oversight for the $1.4B operating budget.
Ali holds a Bachelor's Degree in Environmental Engineering from Wilkes University and an Executive Master's Degree from the Wharton School and School of Engineering and Applied Science at the University of Pennsylvania. Ali was also selected to participate in the Senior Managers in Government course at Harvard University Kennedy School of Government.